2013 Ram 2500 Austin TX for Sale in Georgetown, TX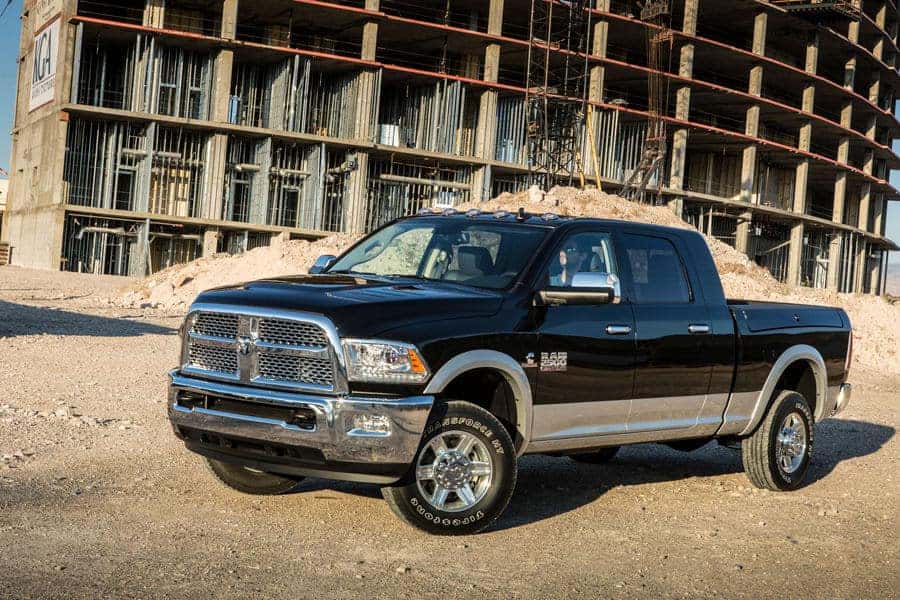 If you like the refresh Ram gave its 1500 series, chances are the 2500/3500 Heavy Duty Rams will catch your eye, too. The taller grille, generous use of LEDs in the exterior lighting, nicer interior materials, and wheel-to-wheel running boards of the Ram 1500 carry over here. But the big—and we do mean big—reasons for opting for the HD Ram are its trio of optional 6.7-liter Cummins turbo-diesels, one with 350 hp and 660 lb-ft of torque, another featuring 370 hp and 800 lb-ft, and a 3500-only high-output version with 385 hp and 850 lb-ft of twist. That last number is equivalent to the pulling power of almost seven Honda Civics, to put it in perspective. Austin, TX area drivers are huge fans of the legendary performance of the Cummins turbo diesel engine coupled with Ram's state of the art manufacturing.
Ram estimates the big oil-burner's 850 lb-ft will give it more grunt than Ford, Chevy, or GMC and best-in-class towing bragging rights. The exact numbers won't be released until the Detroit auto show in January, but Ram president Fred Diaz confidently states that his truck will be way out in front of the competition. Rumor has it the max conventional towing number could be in excess of 20,000 pounds, which definitely throws down the gauntlet in the towing war. (The 2012 Ford Super Duty maxes out at 17,500 pounds in this measurement and GM's HD trucks at 18,000. The latter are due to be replaced soon, and the Super Duty is surely in for an upgrade.) A look at the optional factory-integrated fifth-wheel and gooseneck mount, as well as the Class 5 receiver hitch of the 3500 dually make it clear that Ram means business.
This is one category where the standard 5.7-liter gas-powered Hemi V-8 is like bringing a knife to a gunfight, with "just" 383 hp and 400 lb-ft of torque, less than half max torque available from the largest diesel. But for 2500-series buyers who don't want or need a diesel, the Hemi gas engine is available. It's also a choice in the 3500 series for the first time.
Tow and Row, How We Like It
Pickup-truck and manual-gearbox lovers rejoice; the 350-hp version of the Cummins-powered Ram is sticking with a stick. (We tested one a couple of years ago.) It's the only full-size pickup still available with a proper stir-your-own manual gearbox, in this case a six-speed unit built by Daimler. Ram claims about one in ten diesels are sold with the self-shifter. HD Rams equipped with automatic transmissions stay traditional as well, eschewing the Ram 1500's dash-mounted rotary shift knob for a conventional column-mounted shifter calloused hands can get a grip on.
Brew-your-own diesel-fuel fans recycling their French-fry grease will be pleased to know the new Cummins engines can run on B20 biodiesel. But in order to meet more stringent emissions regulations, urea-injection exhaust after-treatment is now required. The system injects the urea fluid into the exhaust to control NOx emissions; there is a separate eight-gallon tank for the fluid, which needs to be topped off every 3000-to-5000 miles (depending on vehicle usage and duty cycles) via a tube behind the fuel-filler door or when "add diesel fluid" instrument-panel messages flash at the driver. Here's a tip: Don't spill any on your shoes.
The big 2500/3500 HD Rams don't get the 1500 model's fancy optional air suspension with adjustable ride height. But electronic stability control, hill-start assist, and trailer-sway control are now standard across the board and there's a new "smart" exhaust brake on diesel models that Ram claims irons out on/off transitions during deceleration.